Madonna Take A Fall At The Brits
Categories
Help New Hope Animal Rescue
Niall runs New Hope Animal Rescue, he is an angel on earth for all animals that need rescuing, ranging from dogs to pigeons or pigs. Unfortunately the car that he uses to get to the animals in need has decided to give up the ghost, without it he cannot get to them.
If you want to do something worth while today, click the link and get Niall mobile again.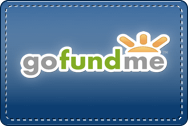 New Hope Animal Rescue is not connected with this site in any way. They have not asked for our support.


We just think they deserve it.
VIDEO STREAMS
Saville And The 9th Circle
Rent Boy Scheme
Don Hale Talking to James O'Brien

On The Self

"When people are convinced that the self is untrustworthy, for whatever reasons, or that the universe is not safe, then instead of luxuriating in the use of their abilities, exploring the physical and mental environments, they begin to pull in their realities to contract their abilities, to overcontrol their environments. They become frightened people and frightened people do not want freedom, mental or physical. They want shelter, a definite set of rules. They want to be told what is good and bad. They lean toward compulsive behavior patterns. They seek out leaders – political, scientific or religious – who will order their lives for them."
"Seth"